A benchmark in education and a name that elicits awe – The Birla Institute of Technology and Science (BITS) needs no introduction. With the futuristic vision of the founding chairman, Late Shri G.D. Birla, the BITS journey commenced at Pilani on 1st July, 1964. 
Today, it is an all-India Institution, declared as an established deemed university, under Section 3 of the UGC act. 
Early Years
The institute got the benefit of collaboration with the Massachusetts Institute of Technology (MIT), USA, backed by the support of the Ford Foundation Grant, in the early years of inception (1964-1970). 
This also led to the institute adopting the semester system, the modular structure of courses, continuous internal evaluation, and letter grading. It was also one of the earliest to build strong industry partnerships.
Since 1999, the institute has steadily expanded the number of student enrollments in all its campuses.
Beyond Boundaries
The university has always been breaking new grounds by constantly evolving. In the year 2000 BITS Pilani set up their second campus in Dubai. 
With the addition of the Goa and the Hyderabad campus in 2004 and 2008, respectively, BITS Pilani's presence in Science and Technology got stronger than ever.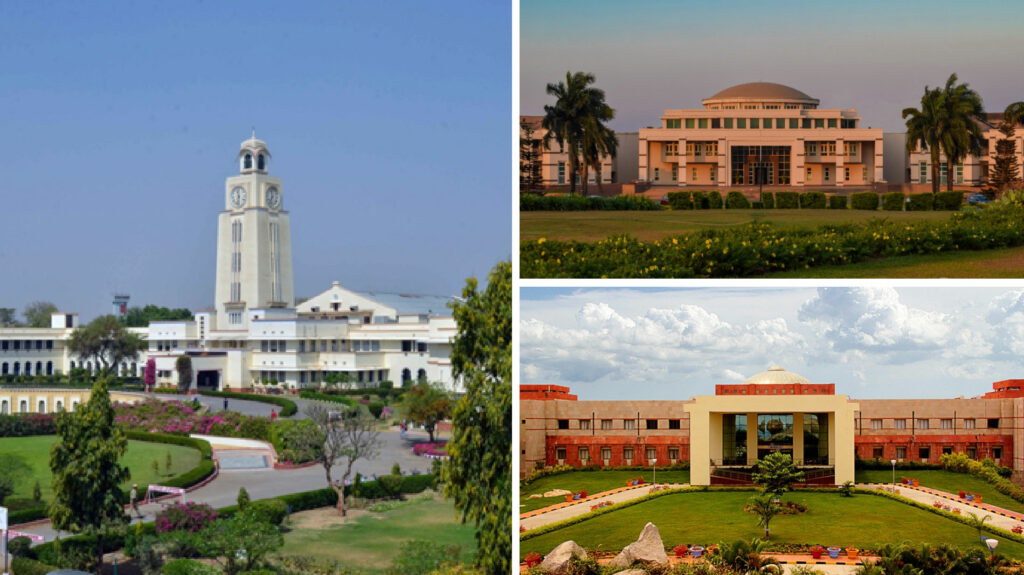 BITS Campuses at Pilani, Hyderabad and Goa
Recognitions
BITS Pilani has carved a niche for itself, across all its campuses, which has been recognised by many:
The institute has been

ranked first

, among all non-government engineering institutes in the country, by

India Today, The Week, Outlook,

and

Education World

.

BITS has also featured in the

Top 100 Quacquarelli Symonds (QS) BRICS 2019 University Ranking

, and

Top 200 in Quacquarelli Symonds (QS) ASIA 2021 University Ranking

.

It has also been ranked as the

topmost non-governmental institute

in

QS Asia, QS India,

and the

QS BRICS Rankings

.

The institute also features in the

World Top 500

, in the Times Higher Education

(THE) rankings

for four of its Engineering and Science Subjects.
In the words of Dr. K.M. Birla, the eminent industrialist and Chancellor of the University, the importance of value-based education is the focus of BITS.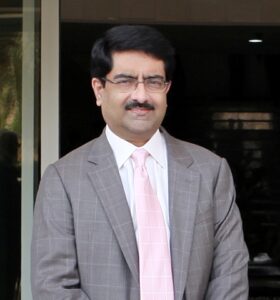 Chancellor of the University, Dr. K.M. Birla
"What is it that can empower our nation? The most obvious answer is education. Education that enhances livelihoods but also education that is value-based. Education that gives roots and gives wings as well."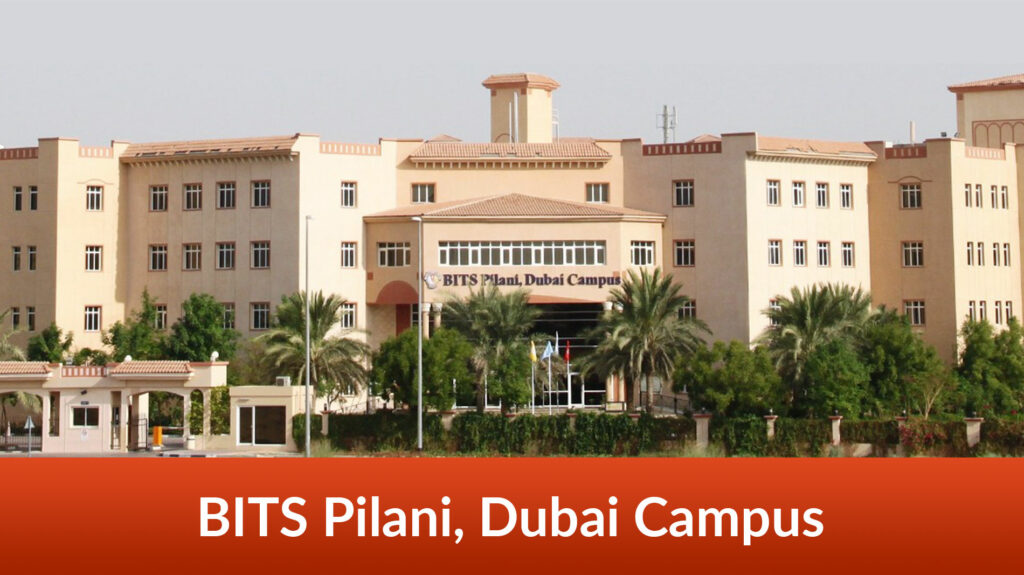 BITS Pilani, Dubai
After three and a half decades of creating outstanding science professionals in India, it was time to go global. 
Dubai is synonymous with international diversity, new-age businesses, top-notch facilities, and universities. This popular destination was the most natural choice for BITS Pilani to take its world-class education forward.
In the year 2000, BITS opened its second campus in Dubai, making it the first Indian university with an overseas campus. 
BITS Pilani, Dubai has been awarded a stellar 5-star rating by the KHDA Higher Education Classification system, along with Quacquarelli Symonds, for its research, teaching, employability, and internationalisation.
The Vice-Chancellor of BITS, Dr. Souvik Bhattacharyya shares how BITS Dubai is different: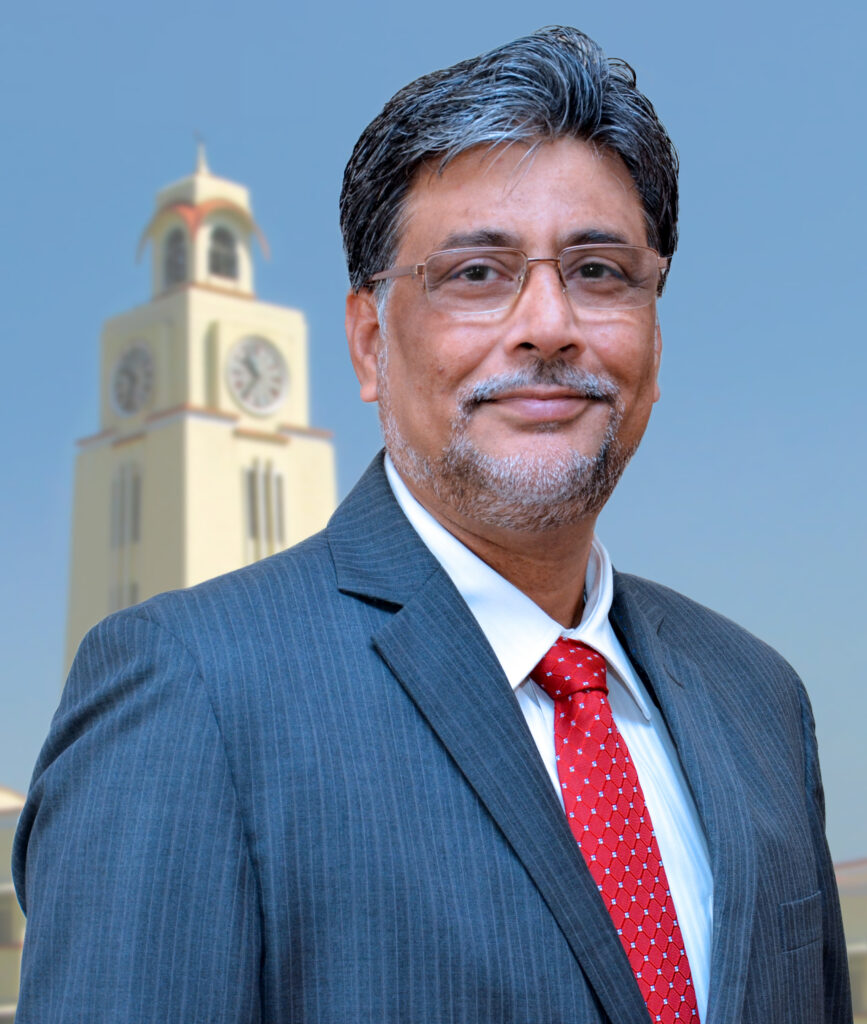 Vice Chancellor, Dr. Souvik Bhattacharyya
"BITS Pilani, Dubai Campus offers industry immersive curriculum, like no other with high flexibility while blending research exposure, novel pedagogic framework, and a recognised innovation ecosystem. Let us empower you with cross-domain expertise to transform your life to newer heights."
While, Dr. R.N. Saha, Director here, talks about the brand power of BITS: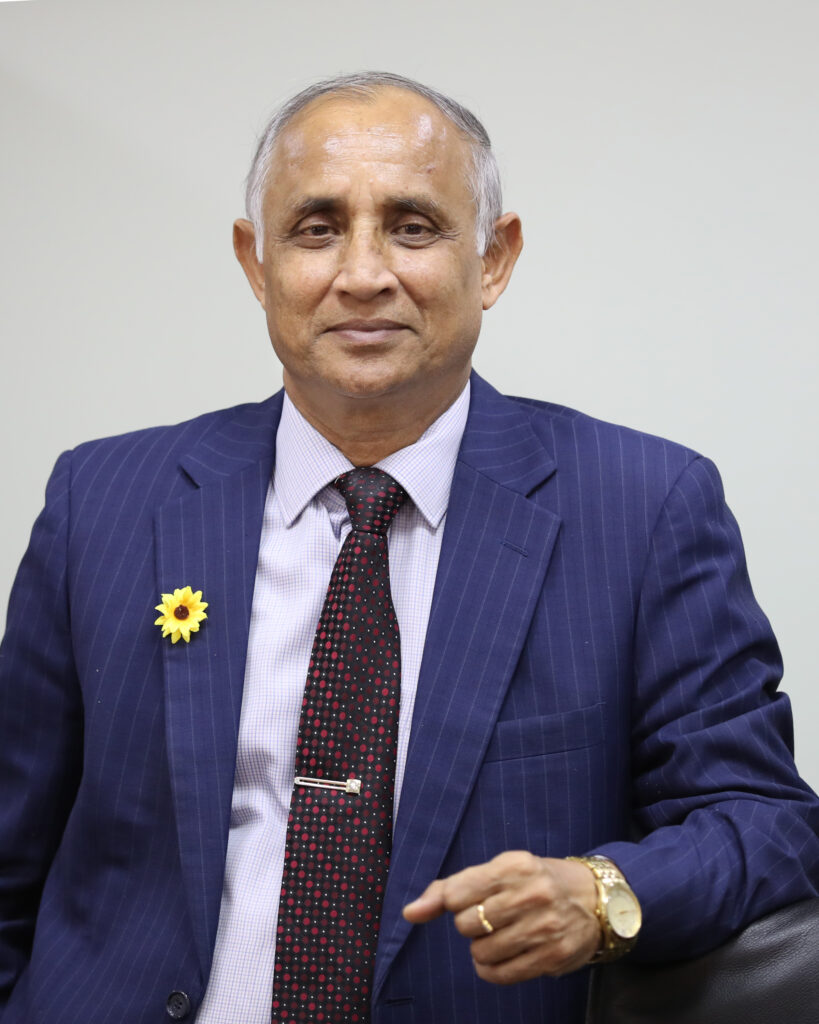 Director (BITS Pilani-Dubai Campus), Dr. R.N. Saha
"BITS Pilani, Dubai Campus carries forward the charter of the brand BITS Pilani and is committed to the highest standards of academic excellence. It provides the latest technology, learning tools, and a conducive environment to the students to become top technocrats, professionals, entrepreneurs, leaders or researchers, and responsible global citizens." 
Get to know more about the BITS Pilani, Dubai experience here.
Courses Offered
Bachelor of Engineering (B.E) is offered for the undergraduate level at the Dubai campus, with specialisations in:
Civil Engineering

Chemical Engineering

Electrical & Electronics Engineering

Mechanical Engineering

Computer Science

Biotechnology

Electronics & Communication Engineering
The institute has an excellent scholarship programme that has helped many students over two decades. 
The institute has many postgraduate and doctoral programmes as well, for further pursuit.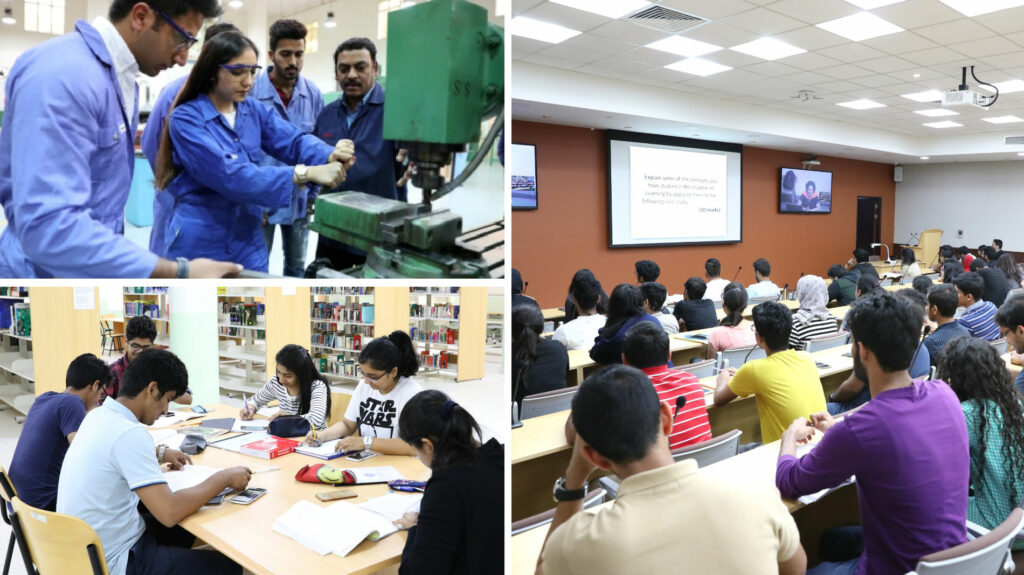 L
ife on Campus
: 
The campus in Dubai is spacious and spread over 14 acres within the Dubai International Academic City. The lush greenery and well-planned buildings provide a serene learning experience. 
Impressive features:
The outstanding features of the Dubai campus are:
Multiple academic blocks

More than thirty modern scientific and engineering laboratories

Smart classrooms

Two-storied library

State-of-the-art high-definition video conferencing facilities  

Facilities for faculty and professionals from other universities and industries to interact

24×7 Creative lab for students to work
Flexible Structure
A unique feature at the institute is the flexibility built in every aspect. Students are free to choose their own timings and structure during the course. This builds confidence in them to later undertake their own ventures.
Internship Advantage
Students here get the advantage of a seven and half month Internship programme, as a part of 'Practice School'. This gives them hands-on experience, real-life perspective, and professional exposure. BITS has partnered with over three hundred reputable companies across UAE and India, which helps students smoothly transition to the professional world.
Student Chapters
The Institute has student chapters of international professional bodies such as IEEE, ASME, ACM, SAE, ASHRAE, DotNet, and LUG; to name a few. 
The IEEE Student Branch at the Dubai campus has been recognized as the largest student branch in UAE.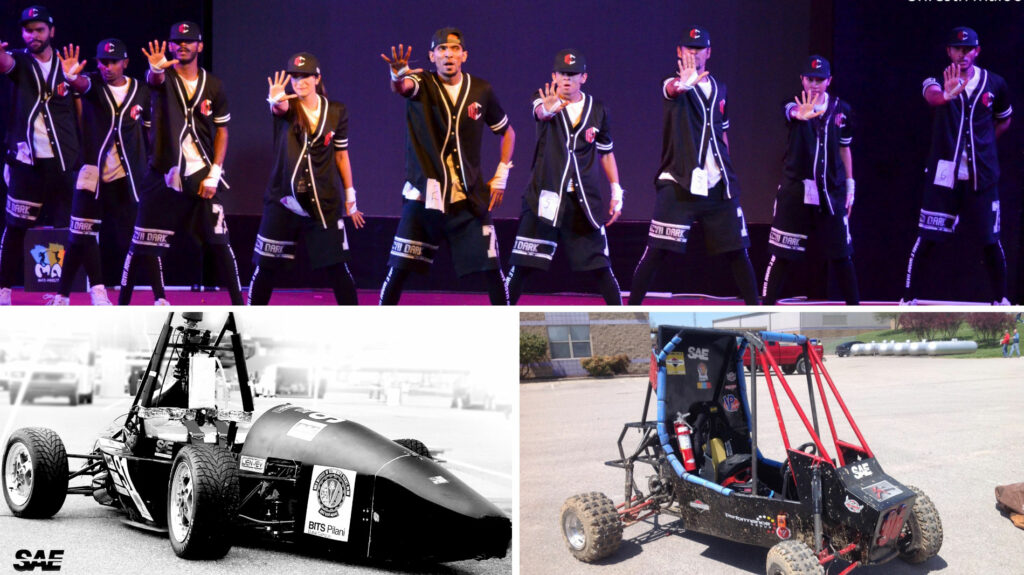 Excellence In Extra-Curricular
The IFOR Team of BITS Pilani Dubai Campus is a student-based organisation. Students from different departments come together on this platform to design and build autonomous and aerial robotic systems.
The students have their very own start-up called the IORTA for faster and more efficient drone technology.
Gear Shifters, the automotive research student team at the institute, have the unique distinction of building UAE's first collegiate Formula One car.
Another student team, Formula6 Racing has won laurels from all over, for its automobiles and motor-sport activities .
The students host annual inter-university events and organise music festivals too.
Here is a glimpse of the annual student fest at BITS, Dubai which is an inter-university event.
BITS, Dubai organised Asia's largest Music Fest, Sunburn in 2019, that was a treat for music lovers.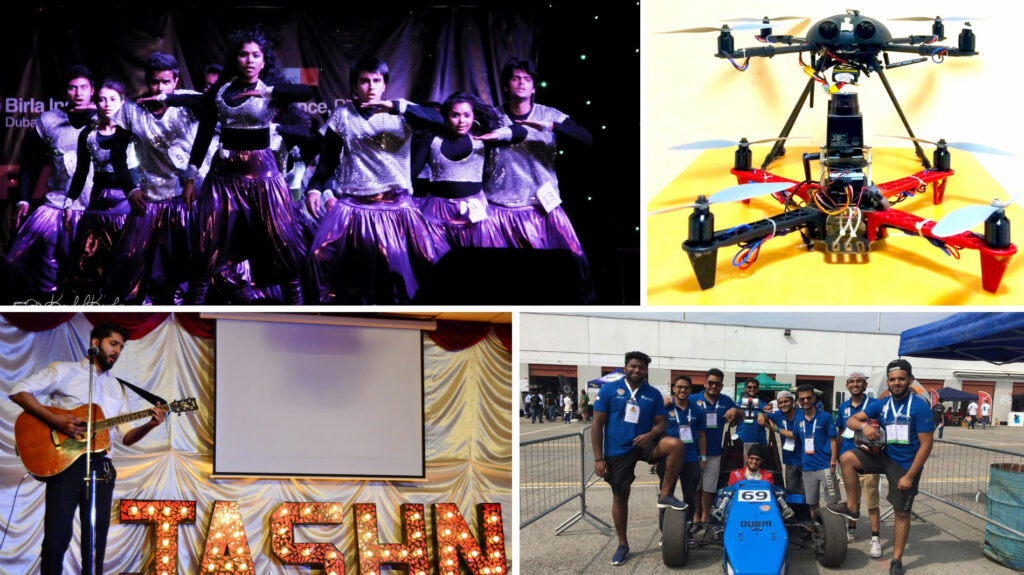 Student Life

: 
A home away from home in the truest sense, there's nothing you may miss here. One can always bask in the comfort of the Indian roots at BITS Pilani Dubai. It has separate blocks for men and women.
 A lot of thought has been given to the way the campus has been designed. It has:
Comfortable single occupancy accommodation

Mini Mart

Fitness facilities, and

Facilities for over 15 sport and cultural activities

Clinic in campus
With COVID-19 safety being paramount, regular sanitisation of the accommodations and thermal screening is being done.
Know more about the life of freshers at the Dubai campus here. 
Here is a glimpse of the hostel at the Dubai campus.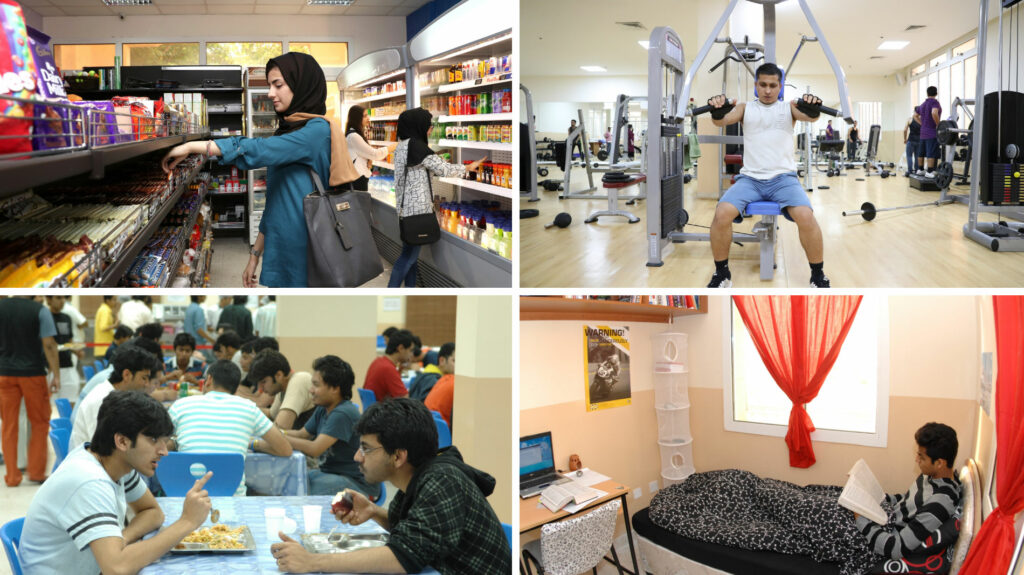 Placements
The year 2019-20 witnessed 101 recruiters at the Dubai campus – with the highest placement package of DHS 20,000 per month. Some of the prestigious recruiters at BITS Pilani, Dubai have been Nestle, Reckitt Benckiser, Schindler, PwC, and Al Nabooda. 
Here are the placement preps and activities at BITS Pilani, Dubai.
Entrepreneurship at BITS
BITS is known for its robust entrepreneurship culture. The institute has given utmost priority to developing entrepreneurial skills in all the students.
The Center for Innovation, Incubation and Entrepreneurship (CIIE) in the campus mentors students to innovate and create startups. Students are encouraged to think out-of-the-box and take their first steps towards entrepreneurship.
Notable ventures by the alumnus of BITS Pilani, Dubai are:
Lancify (online platform)
DutyFreeList (App)
There have been more than 20 startups that have taken shape in this campus, like;
Oblizer, Wrappup, Autochain, Whizkey
Did you know? The alumni of all the four BITS campuses had launched 500 startups between years 2013 to 2016 alone!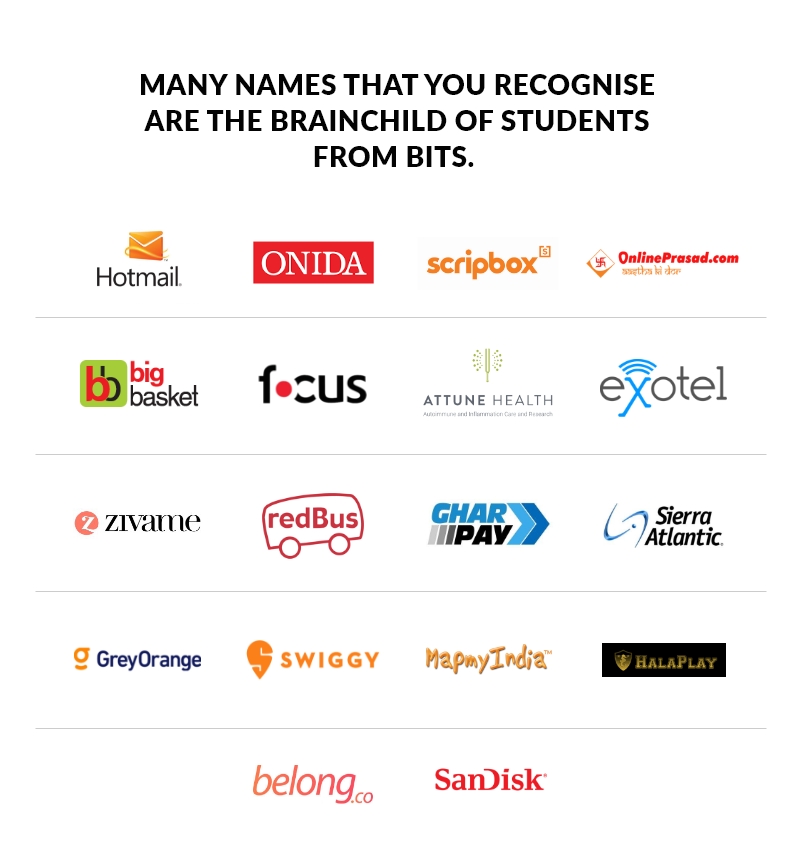 Alumni – The stars of BITS
With a strong, worldwide alumni network of more than 44,000, BITS Pilani university has one of the largest alumni-connect among universities. The BITS Pilani, Dubai graduates are spread across the globe, in various professional and entrepreneurial positions.
An astonishingly large number of former students keep in regular touch with their alma mater, by contributing their time to the university and organising resources for student endeavours. In a recent instance, two alumni of the university together donated a whopping USD 1 million towards the research initiatives undertaken by the institute. 
Study for the future
The institute has recently introduced futuristic subjects such as robotics, aeronautics, artificial intelligence, machine learning, data science, and materials science and engineering, to empower their students. 
Getting Ready for BITS Pilani, Dubai
Aspiring students may apply online to BITS Pilani, Dubai. The admissions are purely based on the merit of the candidates in the Grade 12 qualifying examination from CBSE or any other recognised state, national or international board.  There is no separate admission test. 
The institute has always been a pioneer and has been lighting the way ahead for the leaders of tomorrow.
If you are looking for higher education that could set you apart, then you know where to head. The pedagogy of a great institution, the global placements, a strong alumni network, and the spirit of entrepreneurship and innovation at BITS Pilani, Dubai, promises an education experience unlike any other.
If you wish to know more about BITS Pilani, Dubai, or need any admission assistance, you can contact the institute here.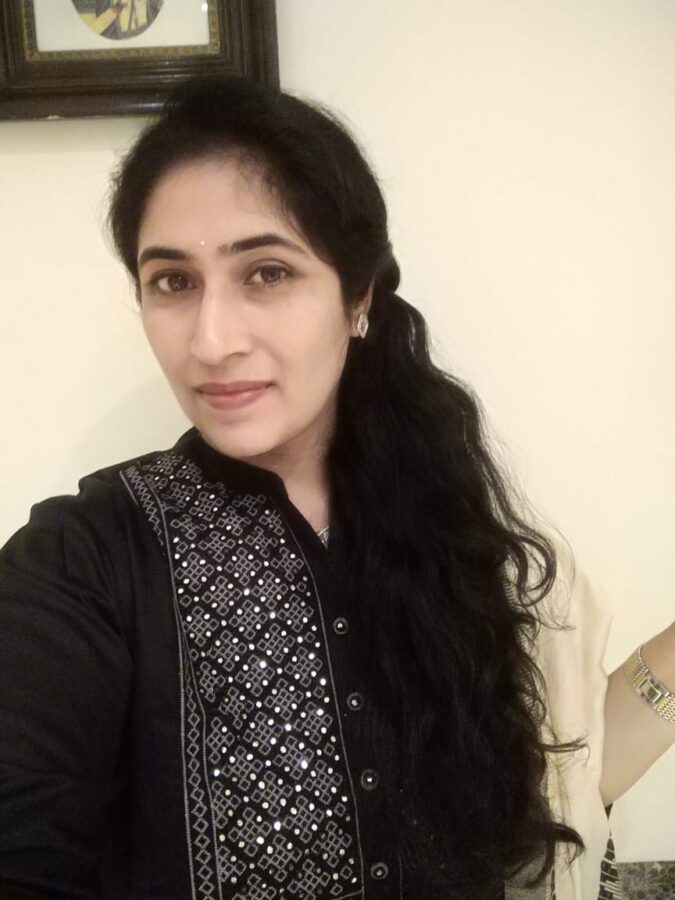 Nisha is an ex-banker, who has also worked in the IT industry. Being a 'chai ke saath book' lover, she decided to take forward her love for writing through blogs. When she's not making her own DIY cosmetics and jewellery, she tries growing her own veggies at home and experiments with new ways to reuse trash. An avid yoga enthusiast, she is also a trained instructor.