Are you still  not sure about attending university fairs? Then this blog is going to make it easier for you to decide for yourself –  and make your college planning a really meaningful experience.
You must have come across university fairs being organised and may have attended one. But if it is something new for you then let's help you know more about them.
What are university fairs?
You may have come across event names such as multi-university events, university expo and university fairs. All these are events in which many universities come together at the same place and duration, together, to connect and interact with students and parents. 
Organisers bring together many universities and colleges in a single place – which could be a in-person event or an online one. These days many schools host university fairs exclusively for their students too. Whether the events are in-person or online; common or school-exclusive, the objective of these events is to help students college admission dreams become a reality.
Even though you may have visited a particular university fair, each event may have had a different objective and university participants. Hence you can find something new each time you attend! Because each event will bring out newer program, country or student support options.
These events may be a general universities meet or a specific theme-based one. Some of the popular themes the fairs cover are country-based admissions, programs in a certain stream, types & structure of programs, and semester or admissions season-based ones.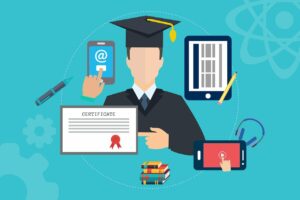 Did you know?
University Fairs hosted by Univariety offer free entry to all students and parents!
What Can You Expect In University Fairs?
Here's what you can expect in university fairs. So, gear up to make the best for yourself at these events.
Directly Connect With the Universities
This is the biggest attraction of a university fair! You can directly connect and interact with admission officers of the universities and colleges you are interested in. And, can ask all the questions you have and get the most genuine and correct answers for them – because it comes directly from the source! You can even share your contact details and take theirs, for further follow-ups!
 

Understand Admission Requirements
You may be ambitious and aspire to achieve a lot. But are you eligible for the courses you are looking at? Have you studied the right subjects in your 11th & 12th grades to be even eligible for the course? What are the minimum cut-off marks – and do you qualify for them? 
University fairs help you know about the exams you must prepare for; and help you learn about the additional requirements you need to meet in case you want to study abroad. You get to note down answers to all of these questions, ensuring that you fully understand the requirements of your chosen program and location.
After attending a fair, you can be better prepared for the admission requirements for the universities or courses on your wish list.
Get Practical Tips For Your Application
Did you know that the maximum number of rejections happen (even while the student profiles are suitable), due to incorrect application fill-outs or submissions! What's the whole point of desiring a great admission when it can't make it through even the entry point? This is exactly why university fairs are a superb opportunity to get your application preps right.
The Right Orientation and Preparation
Since the universities representatives are present themselves, there's no chance of preparing wrong for your dream admissions! Each university rep will share how you can prepare to enroll in a program offered by them. Hence you are as close as you can be – and have a higher and brighter chance of getting through admissions.
Discover Totally New Options
No matter how well you do your searches, there will always be programs, courses, countries or universities that you may not have thought of or considered at all! With new streams and fields of study out there, many new course structures or combined programs are designed by institutes. Many of these may not be well known to all. No doubt, the fairs are an answer.
Exclusive Scholarship Advice
This is perhaps the most important benefit of attending such fairs. There is no other way of finding information, tips and pointers about scholarships, financial aid and bursaries than checking with the respective universities.
Did you know?
University Fairs hosted by Univariety are online events that can save you a lot of time and effort – and give you the best information from the comfort of your home!
How Can These Fairs Benefit You?
You can find out the latest programs, career trends and stay up to date!

These events are a chance to talk to the right source (the universities) face to face – which are the most genuine and verified source of information.

This is an amazing chance to network with other students too.

Attending such events can help you avoid wrong choices, delayed applications,  or missing out on what's best for you.

It saves a lot of time! Instead of going through hours of online search, calling up friends or agents, it is so easy to finish all your college preps in an organised and structured platform in less than half a day.
Ready To Save A Spot?
I think you have got a fair idea about university 'fairs' by now. A quick stop at such meet-ups can be a game-changer of sorts for your career. After all, where else can you get all the information, materials, consult and solutions under the same roof – or booth (in case of virtual meetups)!
Want to attend a university fair? Register Here to save a spot.
Find out more about our upcoming virtual universities fair – UniMeet, on the 18th of November 2021 between 6 PM to 8 PM.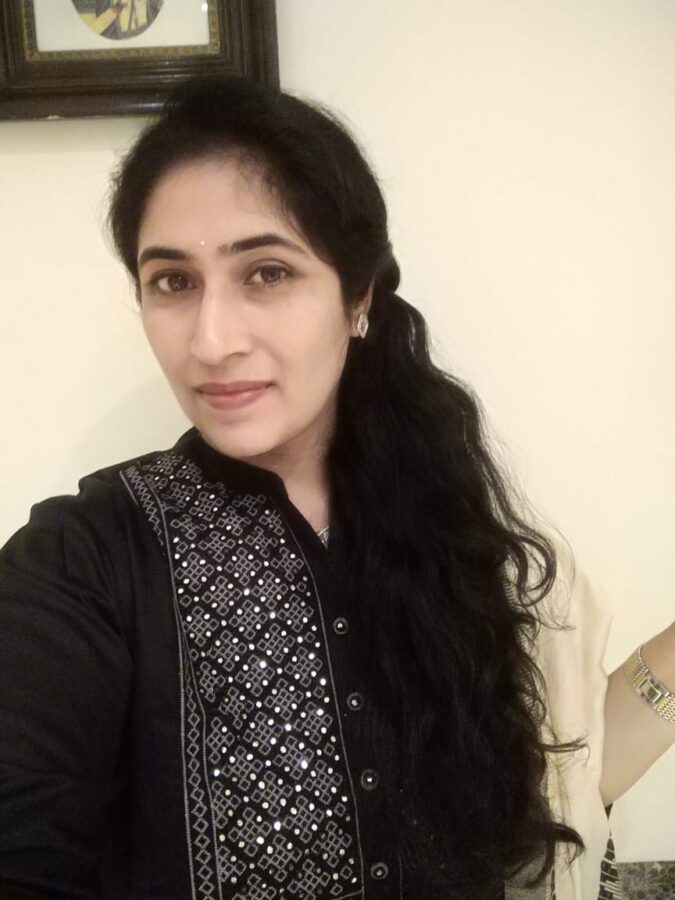 Nisha is an ex-banker, who has also worked in the IT industry. Being a 'chai ke saath book' lover, she decided to take forward her love for writing through blogs. When she's not making her own DIY cosmetics and jewellery, she tries growing her own veggies at home and experiments with new ways to reuse trash. An avid yoga enthusiast, she is also a trained instructor.