Universities and colleges worldwide have very strong alumni networks. They attract their alumni not just for nostalgia or memories, but also to grow and benefit together. Educational institutes make constant efforts to ensure that alumni engagement events and activities are meaningful and regular.
Flourishing schools and universities are backed by a vibrant community. Building alumni communities begin with active alumni management. This is not just true and relevant for only top education providers. In fact, it is more important for all schools to keep their alumni connected to their alma mater and make them a part of their future as well. So, as students graduate to become alumni, your school has some work to do! But let us assure you that the rewards exceed the efforts.
Read this blog to understand the value that alumni can create for your school. 
Schools Are The Reason For Student Successes
Here's why schools need to be doing a lot more alumni engagement events. 
A child first begins her/ his education at a school! Hence it is natural that their earliest beliefs and dreams were shaped in the school environment. 

Students spend more than 15 years of their lives in a school – this is a large part of their life! They have shared practically everything important with their teachers, other staff, classmates, and senior students. 

The early school years lay the foundation for their entire life and also determine their future careers. Therefore students from schools that encourage extracurricular activities have a very strong non-academic profile; while those from schools that are sports-centric have natural leadership and motivational abilities.
Give To Receive
Undoubtedly, your alumni will take your values and vision ahead in their own, unique ways. After all the seeds were sown under your care and nurturing.  School and student bonds are for a lifetime – but there's a catch. 
Your students who transform into alumni need to be felt connected to the school, even in the present. They need to be involved in various ways and as an active part of your functioning. It is then that schools can receive the same reciprocation from their alumni. So, when your school's alumni receive value from you, they would be happy to create and give value to their juniors too.
Alumni Engagement Events
Events that bring the alumni and students closer are an important medium of alumni engagement. When regular alumni-student events become a practice, the school benefits as a whole!
Your alumni events must be meaningful and must benefit your alumni, your students, and your school as a whole. Most schools stop at alumni meets and celebrations. But, here are some valid questions about your present alumni engagement that need some thinking.
Are these alumni celebrations enough? 

Is there value being created for present students through these 'alumni-only' events?

Do these events help your school receive alumni contributions?

Are your present alumni engagement events increasing your brand awareness?

What could be an incentive (for your school) to organise the next alumni event very soon?
An Alumni Event Benefits All Stakeholders 
Senior alumni batches are rich with experience. Your school's alumni are more likely to contribute to your growing community as they advance in their lives. They would agree to spare precious time for alumni network and student interaction events as they remind them of their dreams and aspirations as a youngster in school. 
Your alumni are also a great resource for career networking, student retention, and donations. But you have to nurture your relationship with them. And, when they feel involved and experience a strong personal connection, your school can always be important and relevant to your alumni; no matter which batch they belong to.
Benefit For Your School
Brand Image 
Just like colleges with a strong alumni network are a league apart, similarly, schools with a strong community and alumni engagement are extremely popular. Such schools are a favourite for new admission seekers.
Increased New Admissions
Schools with strong alumni communities attract increased admissions.- year after year. Success stories of a school's alumni attract potential students in large numbers.
Increased Student Retention in 11th & 12th Grade
Students are assured of vital support and guidance. That's why schools with regular alumni engagement events and activities see increased student retention.
Alumni Contributions – (Time & Monetary)
Yes! Alumni contributions pour in at schools that have regular and well-organised alumni engagement events. When alumni take out time to talk to and interact with students, this is perhaps the most valuable contribution your school could ever get. 
Monetary contributions by seniors of the school are equally common. Schools have used alumni contributions to build sports facilities, create large libraries, provide subsidised fees, make the campus eco-friendly, and whatnot!
Benefit For Students
Receiving Guidance & Mentoring
They receive career guidance from those who have already been there, done that. They also receive the benefit of mentoring from someone they can relate to.
Inspiration
They get role models and inspiration from real-life experiences. They also get an idea of what they can expect for themselves.
Contacts & References
Is a great way to get them to get internships or future jobs references. 
Appreciating Their School and Education
Students see exciting opportunities through their talented and accomplished alumni and what their school education can provide to them.
Benefit For Alumni
Networking
They get to know about other alumni and batchmates at these events. As they get to know about their accomplishments, experience, and present jobs. 
Recognition
Alumni feel recognised when they are called to share their achievements, their stories, and how they overcame obstacles.
Learning & Development
The best way to learn and grow is by sharing and mentoring. This keeps the alumni focussed on their progress and personal development as they would share them with their juniors at some point or the other. 
Giving Back To School 
When alumni guide students and share helpful advice, it is a form of productive contribution through time and effort. It is a way for them to give back to the school and community at large.
Your School's Alumni Event Roadmap
Alumni engagement must include events that attract the seniors back to school. Not just attract, but they should also focus on making them feel valued and recognised. Hence, such events should connect alumni to each other and to the school itself so that everyone benefits from the relationships.
Seniors from your school can have a strong influence on the enrolled students. Your school's students can see their possible future through their alumni and their real-life account of their journey and experiences. They also have a direct impact on the school's brand image. Our experience tells us that most alumni are more than happy to share their insights and guidance through meaningful events that bring all your stakeholders together. 
If you want to know how your school can host alumni interaction events that create value and inspire students, we will be happy to guide you through.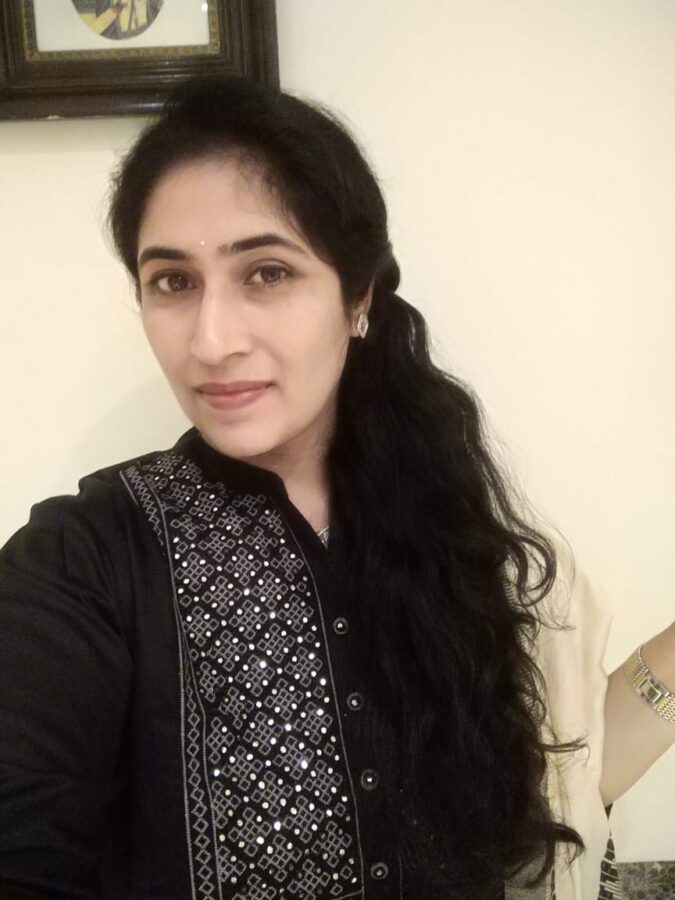 Nisha is an ex-banker, who has also worked in the IT industry. Being a 'chai ke saath book' lover, she decided to take forward her love for writing through blogs. When she's not making her own DIY cosmetics and jewellery, she tries growing her own veggies at home and experiments with new ways to reuse trash. An avid yoga enthusiast, she is also a trained instructor.