Does your child like reading maps? Or would they prefer listening to a story about the continents? Maybe they would colour the ocean first and then mark the land on it. 
There are many types of learning styles we can use to understand a concept. Different children have different ways of learning, which can also affect how they prefer to study and work. Do you know what's your child's learning style yet?
Within the same class, you have several students learning from the same source, in the same environment. Yet, we all know that each child absorbs, processes, remembers and applies the information in a unique way.  Each one is unique and different – and so are the types of learning styles that they feel more connected to.

As a parent you may be often asking yourself, 'What will be the right subject for my child after class 10?' or 'Will my child do well in the chosen career stream?' But, it may be more important to first ask 'What is my child's natural learning style?'
You can start by observing your child. The way they feel, study and apply themselves in their academic or extracurricular areas, will help you know his/her dominant learning style. 
Greek philosopher Aristotle was one of the earliest to tell the world that each person learns and experiences things differently.

Types Of Learning Styles
A learning style is how your child likes to receive, understand, process and remember what she or he learns. There are 4 major types of learning styles that are widely recognised:

1. Visual
A visual learner will pick a lot of information from pictures, graphs, maps, charts, diagrams, blueprints or any image. They can connect easily with visible characteristics and often remember faces and notice colours. Such children prefer to learn more from classroom presentations, movies, documentaries, picture books, painting, drawing and graphic layouts.
Ideal Careers for Visual Learners
Visual, Graphic Artists or Designers
Software Architects
Financial Analysts
Planners, Civil Engineers, Architects
Cinematography
Home and Office Space Designers
2. Auditory 
Your child is an auditory learner when she or he associates, remembers and identifies information through sounds. An auditory learner may prefer to hear and listen more to understand. Names, distinct sounds and spoken words appeal more to the child.
Such children prefer to learn more from discussions, lectures, and interactive sessions in classrooms. 
Ideal Careers for Auditory Learners
Arbitrators, Judges
Sales or Direct Marketing
Counselling or Life Coaching
Sound Production
Musician, Singer

3. Kinesthetic 
A kinesthetic learner learns by performing an activity and feeling it. These learners observe and want to apply as they learn. They participate in the process and physically practice lessons. They like being an apprentice or regularly assist elders. Touch and feel is their natural instinct.
Ideal Careers for Kinesthetic Learners
Sportsperson
Surgeons
Trainers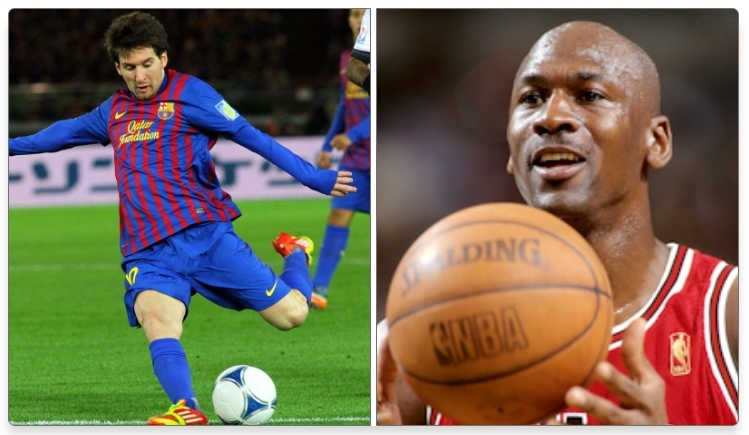 4. Linguistic 
If your child prefers reading and writing most often to learn concepts or express ideas, then you know that you have a linguistic learner.
They remember and process information by making notes, reading materials and using descriptions. They are most likely to use labels, make points, research deeply and read stories. Such children learn through associations with words and their meanings.
Ideal Careers for Linguistic Learners
Journalists
Translators
Researchers
Analysts
What Does Your Child's Learning Style Tell You
We can do anything we want if we stick to it long enough – Helen Keller

By finding out which of these 4 types of learning styles is the dominant one for them, you can help your child:
Know their ability to commit to a course until completion.

Know their ideal career choice.

Open up to a large choice of careers that you may not know about.

Work with others around, with more ease and confidence

Know how they can apply theory to practice successfully.

Learn new concepts, languages, and skills easily by adjusting teachings to their learning style.

Know their inner strengths and weaknesses.

Easily set or adjust goals and respond to changes.
How To Know Your Child's Learning Style
Learning style tests are even used by sports trainers, counsellors, admission officers and placement professionals to improve performance and coaching.
There are scientifically designed methods that are accessible to us. These tests have been designed after assessing many students and their classroom hours over years. Highly acclaimed research, such as the one by Rita and Kenneth Dunn is now more popular than ever.
The outcome of such tests helps students have complete clarity and confidence in the type of learning style they use the most. 
Dunn & Dunn 'Learning Styles Model'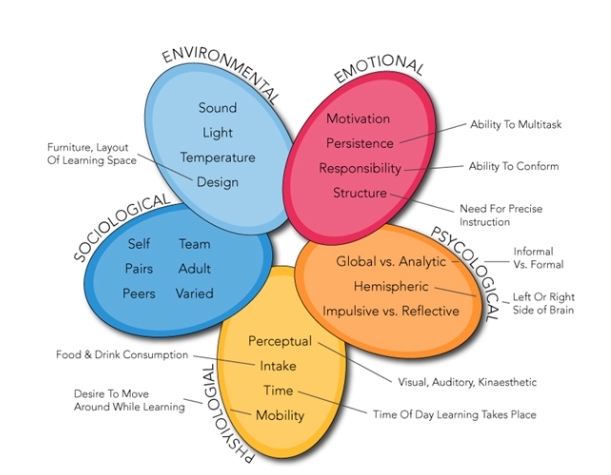 To know more about different learning styles, you can write to our expert counsellors at guideme@univariety.com
Meeting A Child's Learning Style
Many schools, institutes and training organisations are increasingly trying to match their teaching methods to a student's learning style. Over the last few years, schools have been investing a lot in novel teaching aids, implementing new methods and even collaborating with the community to teach students.

Learning For Life
Your child can enjoy the process of gaining and using knowledge at every stage. Their aptitude and strength build-up based on their way of learning and association. This innate intelligence and attitude will always accompany them in every aspect of their life. 
Understanding your child's learning style preference can help you in supporting them to reach their highest possible self.
You can ensure the complete benefit of discovering your child's natural learning style, with the help of specialised counsellors, who can guide you and your child. Fill in your details for more information on learning styles and to speak to our expert counsellors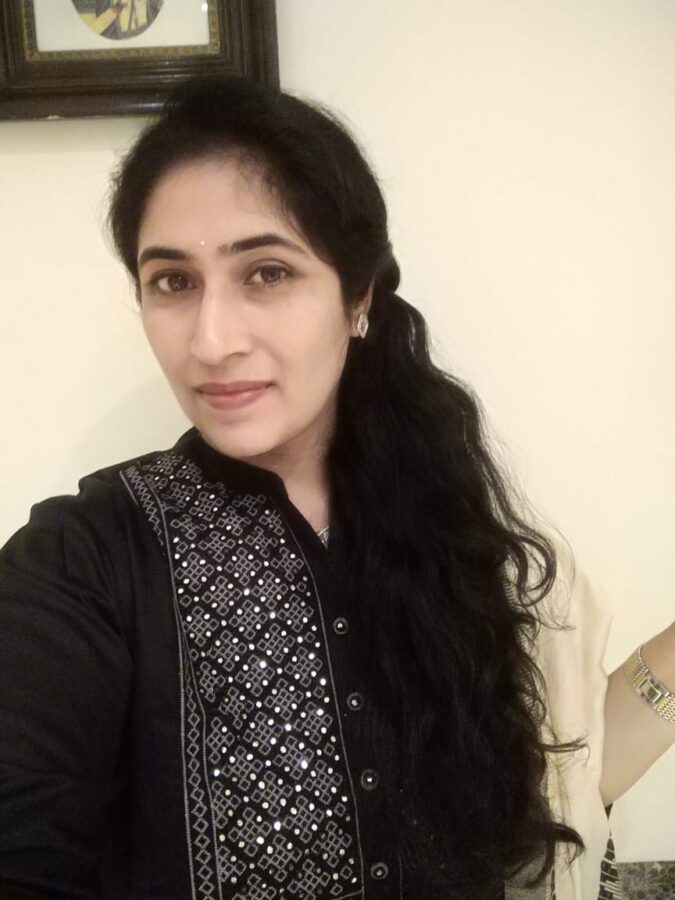 Nisha is an ex-banker, who has also worked in the IT industry. Being a 'chai ke saath book' lover, she decided to take forward her love for writing through blogs. When she's not making her own DIY cosmetics and jewellery, she tries growing her own veggies at home and experiments with new ways to reuse trash. An avid yoga enthusiast, she is also a trained instructor.