College fests are usually the best memories one has long after college is over. So here are some famous college fests in India that you should definitely plan to attend.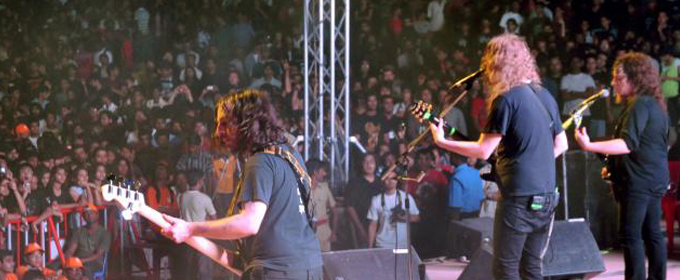 Mood Indigo- As Asia's best fest, Mood Indigo is attended by over 1 lakh students from across India. Organised by IIT Mumbai, it includes events and competitions for drama, literature, film & photography, and music & dance. The fest also features popular national and international artists from all genres of dance and music.

Malhar- The college fest of St. Xavier's College, Mumbai, Malhar is one of the largest college fests in India and is distinguished for being a non IIT college fest. This fest has a variety of events including performance arts, literary arts and fine arts. Many workshops on different themes are also conducted during the fest.

Saarang- The college fest of IIT Chennai, Saarang was earlier known as 'Mardi Gras.' Over 50 events are conducted in the fest which is spread over a 5 day period. More than 50,000 students attend the fest every year.

Waves- One of the newer college fests, Waves has gone on to become a national event. It is organised during October and November by the Goa Campus of Birla Institute of Technology & Science. Besides theatre and fashion parade, it also organises workshops on creative arts.