Close to 30,000 US F-1 visas were issued from Hyderabad and Secunderabad during 2008- 2012 period. While universities abroad are rejoicing the influx of international students in their universities, seats in many colleges and universities across the twin cities remain empty. The authorities of educational institutions were asking- Why does Hyderabad sends most number of students abroad?
The Brookings Institution conducted a detailed study on foreign student population in the US. The report highlighted that while applying abroad, 91% students from Hyderabad enrolled for the master's degree and only 4% applied for a bachelor's degree programme. A large number of students were studying Computer and Information Sciences (9,100) as well as Engineering (8,800) degrees; courses available in abundance across universities in Hyderabad. While the findings were interesting, it failed to answer the questions the institutions in Hyderabad were so perplexed about.
Since it definitely costs more to study abroad, it surely wasn't the fee of the institutes in Hyderabad that was driving students away. Nor was it because of the lack of research opportunities since the top five US destination schools were institutions with no major research activity; some of them were even unaccredited and shut down.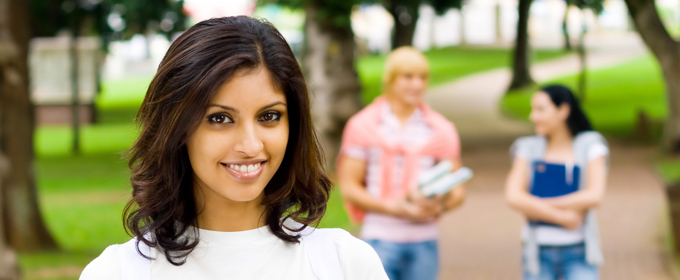 For colleges and universities in Hyderabad, here are some reasons to consider:
Availability of top quality programmes - Universities across international study destinations offer a variety of course options. From dual degrees to sandwich programmes, students are spoilt for choice. While Hyderabad is known for having the most number of engineering colleges in India, the courses available aren't versatile enough to stop student exodus to an international study destination.
A foreign university degree is more valuable - A foreign university degree is more valuable than a local one - is a common perception across India. That also partly explains why students flock to universities abroad even if they have no major research activities or are even unaccredited. It is also much simpler to get into those universities since the requirements are not too stringent and the competition is lesser.
Better earning potential and first step towards emigration – The dollar to rupee value makes it undeniable that once students go abroad to study, there is immense opportunity for them to make a better living than they otherwise would in Hyderabad. Many students also look at an international study as a pathway to emigration abroad.
While not much can be done about the dollar to rupee value or the quality of life a developed country offers, it is possible to improve the quality of education offered at our universities. We should consider offering upcoming courses like Robotics, Game Design, Fashion Technology etc that will attract students. Colleges then offer better facilities and faculty to complement these courses in demand. This in turn will ensure student placement in reputed multinational companies and take the colleges to greater heights.
After all, placements are the final determining factor of the success of any college! Students will then not have to go anywhere else for their higher education.