So you have decided to study abroad? Find out the first 10 things that you should do after you have made your decision.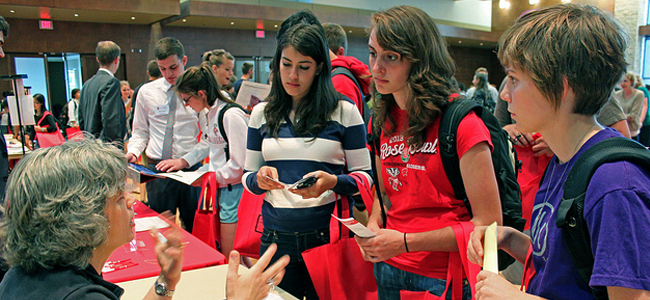 Which country, which city? - Do you want to travel to a distant land or do you instead want a hop, skip and jump destination? Are you a city person or do you prefer the quiet? Depending on what your temperament is, choose a country and a location.

Course and universities - Sometimes the choice of course also helps in deciding the location. For example, if you want to study Fashion, you should ideally go to London or Paris. Or if you want to pursue Engineering close to India, Singapore and Hong Kong can be very good options. So one of the first things to do after you have decided to go abroad is to decide what course you want to study and then shortlist a few universities where the course is offered.

Passport and Visa - Do you have a passport? If not then you should immediately apply for it. You don't want to be held up just because you either do not have a passport or have applied for it but haven't received it. The visa is usually the last step of the process but if you have finalised on the country, it does no harm to find out more about it and start preparing.

Accommodation - Most universities offer accommodation as a part of the package. It is however important to check the type of accommodation offered to you and whether it suits your needs. As a back-up, you could look for off-campus accommodations which come cheap and with a variety of options.

Food, language, safety and culture - Where in your selected locality is your favourite cuisine served? Is the area safe to venture out and night? Where are the libraries, diners, movie theaters, pubs etc.? Do an extensive research.

Connect with people - It is a good idea to get first hand report from local residents. If you have friends and acquaintances who could give you insight about the place, you will have no trouble at all especially during your first few days there.

Check entry requirements, application dates and deadlines - Make sure to check the entry requirements, application dates and deadlines for the universities you have decided to apply to. You don't want to be late in submitting your application and miss out on the chance of getting admission.

Prepare for standardised tests - Almost every university abroad will require you to give at least one standardised test. If not for admission, tests like IELTS and TOEFL and definitely required for visa purposes. So, start preparing.

Future plans - What are your plans are finishing studies? Do you intend to study further in the same country? Maybe even look for a job? Work opportunities and visa extension norms are different for different countries. Find out yours.

Cost and scholarship options - Studying abroad costs money. Find out the total cost of education including the tuition, accommodation, travel, living expense, etc so you can start arranging for the funds. Also, check for scholarships that you are eligible for and part-time work options allowed for international students.