Book an Advice Session
Choosing from innumerable careers and courses can be very frustrating. At Univariety, we help you answer some fundamental questions about the right career and courses by providing career advice in India and carefully evaluating your aptitude and interest.
Our well-experienced counselors will guide you by answering your queries in a friendly yet professional environment. From college admissions assistance to scholarships advice, we will help you plan the best possible route to your higher education. Choose from the following plans for a discussion session with our expert counselors.
Want to know more about the scholarship and career advice provided by us?
Call +91-40-30903939
What our students say!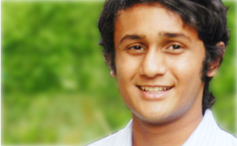 "It is my pleasure to provide a testimonial in respect of the help and guidance you and Sheena have provided for our son Shantanu's overseas admissions. We approached you with some aspirations with respect to foreign admissions but little idea on processes, criteria for selection of universities, Shantanu's prospects etc...
Read more
Shantanu Seth, The Doon School, Dehradun, India
Admitted to University of Warwick, Coventry, UK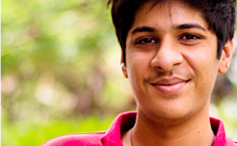 "My overall experience with Univariety has been pleasant and overwhelming. The support, clarity, cooperation, and advice that I gained from Univariety made my decision a lot easier and appropriate. Univariety allowed me to weigh all my options and interests, and guided me in the right direction."
Sushant Agarwal, Amity Global Business School, Hyderabad, India
Admitted to ICFAI Business School, Hyderabad, India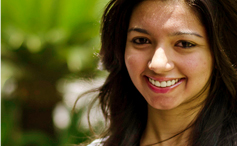 "I wish to convey my big thanks to you and your team for the help & guidance provided to get Kaveri into a good university in London. I really appreciate the personalised service, attention and time given to me and my daughter, and the top class professional service provided to us...
Read more
Kaveri Sharma, Chirec Public School, Hyderabad, India
Admitted to University of Greenwich, London, UK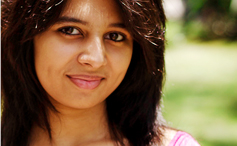 "It was wonderful working with Univariety. It showed me the correct path towards colleges and worked as a yardstick in choosing the correct college for me. It gave me the exact information required about each college and kept me up to date...
Read more
Bhakti Patel, Oakridge International School, Hyderabad, India
Admitted to St. Francis College for Women, Hyderabad, India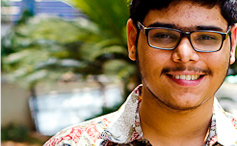 "Upon finishing high school, some kids know exactly what they want to do and where they want to go, whereas a great majority of them are still confused and undecided. Needless to say that like many parents I was also in the same situation, overwhelmed by the variety of available choices...
Read more
Arman Gupta, Meridian School, Hyderabad, India
Admitted to Flame University, Pune, India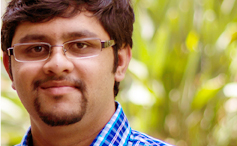 "Having Univariety for my son's counselling needs has been a great blessing. Right from the research to filling out the applications, they worked hand in hand with us to make sure the applications were completed on time." (Mr. Johnny Ravella, Father)
Neel Ravella, Sri Chaitanya Junior Kalashala, Hyderabad, India
Admitted to University of California, San Diego, USA
International Educational Gateway Pvt. Ltd. © 2019
.
All Rights Reserved
.
Univariety